BORN IN ASIA,
EDUCATED IN EUROPE,
NOW AVAILABLE IN AMERICA
Sewn from the same fabric of passion and quality of GTHAUS, Musa deliveries powerful exhaust systems with unrivaled technology. Each Musa exhaust system will have its own distinct aggressive sound, fine tuned to provide maximum performance gains. Constructed with only superior materials to remove unnecessary weight while maintaining the ability to endure extreme temperatures and increase the longevity of the system.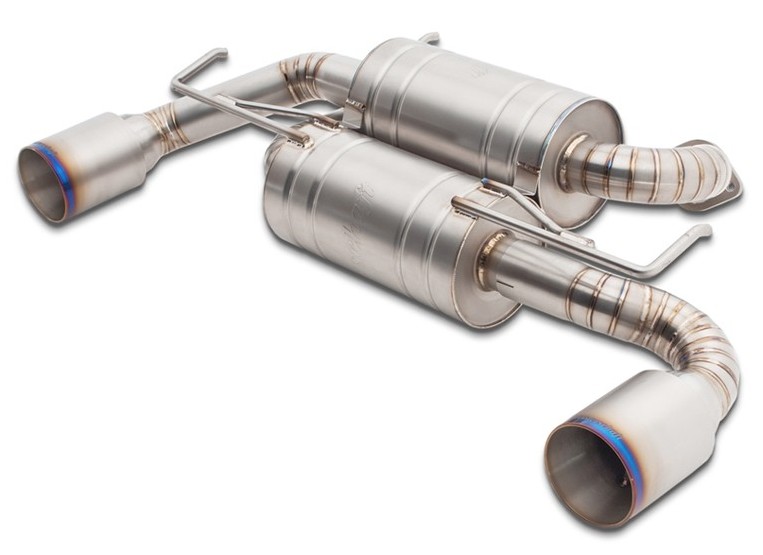 Sound, performance, and build quality. Since the beginning,
we at GTHAUS have strived to set our brand above the rest,
we've done so by combining these key components:
Sound, Performance, Build Quality.
MUSA Premium exhaust systems utilize traditional and modern styling to create the world's most advanced exhaust system. From the high polish exterior finish to the marvelous hand welds, MUSA exhaust systems look as beautiful as they sound.
Second to none. MUSA exhaust systems provide the most unique exhaust notes that you'll find in the industry, period. Our exhaust systems are custom tailored to each specific vehicle without the use of any universal parts. Countless hours of R&D are undergone to achieve pitch perfection from each vehicle. The result is an exhaust system that is as well tuned as a fine musical instrument, delivering an exotic, unique, and aggressive sound.
Our MUSA exhaust systems are engineered to provide maximum power gain at the wheels. Power gains are realized using a state-of-the-art all-wheel-drive Mustang Dynamometer at our in-house research and development facility. Performance can be maximized if MUSA rear muffler sections are used in conjunction with optional mid-pipe section(s) and/or catalytic replacement section(s).
Featured Products
To learn more about these products and more, please visit our main site at GTHAUS.com
At GTHAUS,
we deliver only the best in aftermarket exhaust systems
Please visit us at GTHAUS.com to learn more about our diverse product line
Fill out this form and click "Send Message".
Your question will be answered promptly.
Please be patient while we respond to your message.
If you need immediate assistance please call 1.630.948.3976